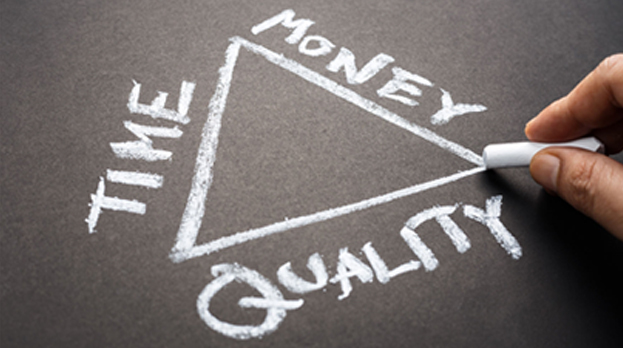 How Can the Accelerated Availability of Pfizer-BioNTech's COVID-19 Vaccine be Replicated?
Free On-Demand Webinar
Moderator: CenterWatch
Sponsored by Oracle Health Sciences
How can sponsors and CRO organizations breakthrough entrenched barriers to unlock clinical trial efficiencies? Recent, and upcoming ICH guidelines have encouraged the modernization of clinical trials, specifically the implementation of risk management practices, technology, quality by design (QbD), and critical thinking to increase efficiencies in clinical trials.
Yet today, the traditional drug development and study design process remains very sequential, and siloed. Rigid research traditions, with clear separation of responsibilities, has resulted in a clinical development 'one-size-fits-all' process with fixed timelines, that have continued to increase with the scale, complexity, and cost of clinical trials.

Breaking through these entrenched barriers holds the key to reducing runaway timelines and costs.
Pfizer successfully brought a highly effective and safe vaccine to market in under a year, by treating the whole clinical development process (Phase I, II, III, and to some extent IV) as one protocol, managed by one team. How was this achievable? And can these same breakthroughs be applied to other studies?
In this webcast we will explore:
Why executive level support is essential to breaking down organizational barriers.
The utilization of standardized metrics, machine learning, parallelization and other techniques to compress cycle times.
How risk management is critical to optimization across the clinical trial continuum and is pivotal to balancing quality, cost, and speed constraints.
How technology can centralize and coordinate activities across departments, helping to eliminate internal silos and building a team of one.
How clinical trial timelines can be compressed now, even with limited resources.
This webcast is applicable to:
Sponsor and CRO roles who are responsible for:

Site identification, feasibility assessment, selection and activation
Clinical data management, collecting and evaluating trial metrics
Project management of studies and operational excellence
Meet Your PresenterS:


RALPH RUSSO
Senior Director and Global Head, Clinical Database Management
Pfizer
Ralph J. Russo, CCDM, is the Global Head Clinical Database Management and Standards at Pfizer. In this role, Ralph is responsible for Clinical Trial Database builds and Clinical Data Standards at Pfizer. Ralph has over 33 years' experience in the pharmaceutical industry. Prior to joining Pfizer, Ralph worked at Merck where he was responsible for various groups including External Data Acquisition and Clinical Database Management. Ralph also has 14 years' experience at Wyeth where he was responsible for designing clinical trial databases using the Oracle Clinical suite of applications. Prior to this, Ralph worked on various drug development teams in support of Discovery Research as a Research Chemist at Wyeth. Ralph has an MBA with a concentration in Management Information Systems from Temple University's Fox School of Business, a Master of Science degree in Chemistry from Seton Hall University, and a Bachelor of Arts degree in Chemistry from Rutgers University.


JONATHAN ROWE
Associate Principal, R&D Excellence
ZS Management Consulting
Since 1996, Jonathan has been working within the pharmaceutical industry to develop medical therapies from the clinical, operational and business perspectives. Currently, Jonathan holds the position of Associate Principle R&D Excellence at ZS Associates where he is focusing on the pharma sector. From 2014-2019 Jonathan was the Head of Clinical Development Quality Performance and Risk Management at Pfizer, where his responsibilities include monitoring, modeling and predicting the Pfizer GCP Quality Management System, leading the analysis of Pfizer's Clinical Trial Quality Performance and ensuring clinical trial quality risk management is built into all trials. At 15 years at Pfizer he has held a number of roles including Clinical Director, with responsibility for the Phase IIIb and IV Lipitor program; Director, Intellectual Property Strategy Management; and Senior Director of Process and Performance. Jonathan spent a number of years in "small pharma" as the Head of Intellectual Property and Portfolio Strategy for Amarin and Dignity Sciences. Jonathan earned his PhD and MS at the Albert Einstein College of Medicine and his M.A. from Binghamton University.

KEITH DORRICOTT
MCC Ambassador, and Lead of the MCC Site Selection & Start-Up Process Metrics
Development Work Group

Keith Dorricott is Director, Dorricott Metrics & Process Improvement Ltd. and an Ambassador for the Metrics Champion Consortium (MCC). Keith has a background in manufacturing from Kodak Ltd. and has worked in quality, metrics, process improvement and operational roles over 11 years for two major CROs. He is a Master Black Belt in Lean Sigma quality and process improvement techniques and is an expert in root cause analysis developing a novel approach for clinical trials. He speaks regularly at conferences such as SCOPE on various topics and runs a number of different metric work groups for the MCC – Vendor Oversight, Centralized Monitoring, Site Selection & Start-Up, and the QbD-RBQM-Quality Improvement Community of Practice.


ELVIN THALUND
Director, Industry Strategy
Oracle Health Sciences

Elvin is a recognized industry expert in clinical trials, having over 20 years of experience working as a clinical business analyst consultant at major pharmaceutical companies, including, Hoffmann-La Roche and Johnson & Johnson. Elvin works as a product strategist and system architect in Oracle Health Sciences effort to optimize Study Startup. Elvin is the co-chair on the TMF Reference Model Exchange Mechanism and holds a master of science in industrial engineering from Aalborg Universitet.