MCC Imaging Metrics and Quality Risk Management Online Meeting to Discuss Key Risk Indicators is February 12
MCC members are invited to an online meeting on February 12, 2019 to learn about the cutting edge work being discussed in the MCC's Central Lab Metrics Work Group and the opportunity to expand the discussion into the Imaging Metrics Work Group.
This reconvening work group will review the Imaging metric set and explore opportunities to use data from the collection and analysis of imaging scans to provide a signal of risk at individual sites or for the study. Specifically, the work group will explore the following:
Look at the image collection and analysis process from the perspective of Quality Risk Management as defined in ICH E6(R2) section 5.0 and define the process steps of highest risk
Review existing metrics and determine which could be used as Key Risk Indicators and whether there are metric gaps for the high risk process steps
Update the existing metrics to add information now included in other MCC metric sets such as, what the metric does not tell you, metric level (portfolio, study, site), data elements, advanced/basic metric designation
Develop implementation support tools – similar to those already in use with other metrics sets – including:

Sponsor/vendor metric selection tool
Common issues to metric mapping tool
Implementation case studies
The Imaging Work Group will hold one-hour virtual meetings on a monthly basis. This meeting will be of interest to people who manage Imaging Core Lab services, Imaging data and/or quality risk management, including risk management, centralized monitoring and/or risk-based monitoring. Participating in this MCC work group is a great opportunity to share your experience with other clinical trial professionals across the industry and to help shape the industry approach to use of imaging data for quality risk management in the future.
MCC members interested in participating in the Imaging Work Group meeting can click here to register.

Attending the SCOPE conference? Connect with Linda Sullivan and Keith Dorricott
MCC Executive Director Linda Sullivan and MCC Ambassador Keith Dorricott look forward to participating in the Summit for Clinical-Ops Executives (SCOPE) in Orlando, FL, February 18-21.
Linda will moderate an interactive breakout discussion, Monitoring and Quality - Vendor Performance Metrics and KPIs, on Tuesday, February 19 at 4:10 pm, and participate as a panelist during the session, Ensuring Harmony Between all Stakeholders – Sponsors, CROs and Site – When Site Sourcing, on Wednesday, February 20 at 8:55 am.
Contact Linda or Keith if you would like to set up a time to meet during the summit.
Learn more about SCOPE 2019

Central Lab Draft Metrics and Key Risk Indicators Ready For Review
The Central Lab Work Group announced that the spreadsheet with 30 metrics that have been drafted from database set-up through to final data transfer are ready for review, with 13 of the metrics identified as possible Key Risk Indicators (KRIs).
The proposed study and site-level KRIs use the data collected by central labs to help assess risk per ICH E6(R2) section 5.18.3. The spreadsheet includes detailed definitions of each KRI metric and how they can be used, a glossary and a process map showing which part of the process the metrics are focused on.
Additionally, the work group has reviewed metric selection tools developed in other metric sets and decided to draft those for the Central Lab set, too. The tools include the matrices showing recommended metrics depending on specific issues, required data elements based on metrics selected, and a worksheet for use between a sponsor/CRO and service provider to agree the metrics to be tracked.
The seven new metrics that have been added to the set are also open for public consultation. MCC member and non-member organizations can review and provide feedback. Respondents who complete the survey and provide their details will receive an executive summary of the results. Please respond by February 12, 2019.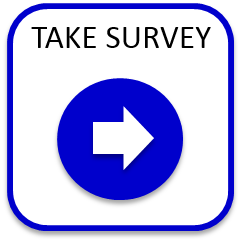 For more information, contact work group facilitator and MCC Ambassador Keith Dorricott.

Vendor Oversight Work Group Finalizing Quality Metrics
Representatives from more than 15 organizations collaborated to finalize the Key Performance Questions for the Vendor Oversight Metrics Toolkit.
During the January work group meeting, one member shared their recent experience of an inspection that focused on CRO oversight. The work group discussed how metrics can be used to help show a trend of improvement (or otherwise) over time.
The draft set of 15 quality metrics are available for download for MCC member organizations to review. Please provide your feedback to group facilitator and MCC Ambassador Keith Dorricott by January 31, 2019. The Vendor Oversight Work Group will review all feedback at the February meeting.